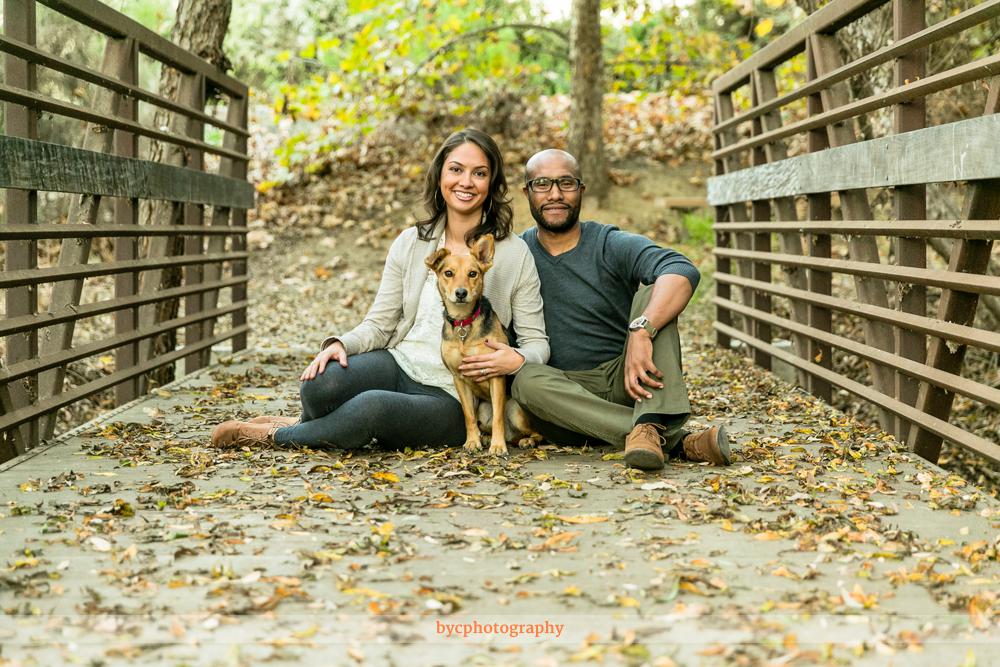 Chino Hills State Park - Family Portraits - Glenn Family
Say Hi to the Glenn Family!
It's that time of the year for holiday photos! AND I got to hang out with this beautiful couple and their doggie Bella! Natasha & Rickey are really good friends of mine so we met up at a nearby park in Chino Hills  for their family session and when we're not taking photos, we watched Bella's excitement over all the new senses she's smelling on her walk. The Glenns are one of the most genuine, lay back and up for anything I asked them to do couple I know. In fact, we had such a good time that day, I think all of us lost track of time and the next thing we know, the session was over and we had a bunch of photos taken. Hope you can take some time to enjoy these photos as much as I have enjoyed photographing the Glenns.